GENOSYS INTENSIVE HYDRO SOOTHING CREAM
50 g
290,00

AED
A Refreshing Moisturizing Cream to Relieve the Thirst of Dry Skin and Soothe Skin
GENOSYS INTENSIVE HYDRO SOOTHING CREAM keeps the skin moist by forming a moisture layer on the skin and calms the irritated skin with natural extracts.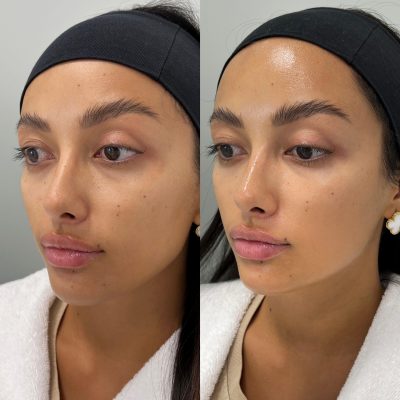 Patient, 24 years old, with dehydration skin , reduction.
of the skin barrier, dull skin tone.
During online examination: dehydration of the skin.
Treatment was prescribed:
1. GENOSYS INTENSIVE HYDRO SOOTHING CREAM
2. Serum with vitamin E
3. Mineral protection SPF
Phytolex SC
It is a complex of herbal extracts which comfortably relieves skin irritation and inflammation.
Aloe Barbadensis Leaf Extract
It is well known for its cooling properties. It helps with wounds, acne, pimples, and rosacea.
Snail Secretion Filtrate
It has great anti-aging properties, acne and wound healing effects by accelerating cell regeneration.
Betaine
It is a humectant and anti-irritant. As a natural moisturizing factor, it brings superior hydration to the skin with glycerin base.