IMAGE skincare CLEAR CELL clarifying salicylic masque
27 gm
180,00

AED
Formulated for oily skin, this exfoliating clay masque helps to remove excess oil and impurities from the skin. Glycolic and salicylic acids exfoliate dead skin that can clog pores, promoting a fresh, revitalized appearance. Biodegradable jojoba beads help to smooth away dead skin cells, while a blend of botanical extracts help to enhance the appearance of skin smoothness. Enhanced with an invigorating natural tea tree scent.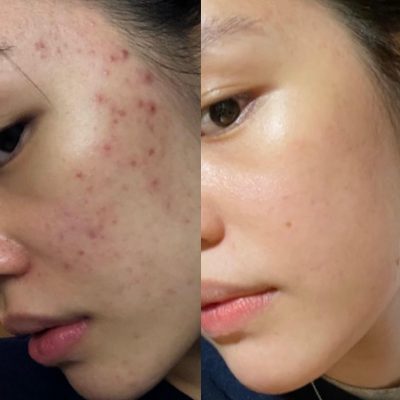 Patient, 24 years old, with acne of the 2rd degree.
During online examination: multiple inflammatory elements,post-acne spots.
Treatment was prescribed:
1.CLEAR CELL clarifying salicylic masque
2. Deep cleanser-crab
3. Moisturizing with olive extract
Formulated with 2% salicylic acid to help remove excess oil and clarify clogged pores
Helps to reduce the appearance of blemishes through exfoliation
Glycolic acid and natural jojoba beads help to reduce dead skin buildup
Leaves skin soft, fresh and mattified
Non-comedogenic formula
Apply to cleansed skin and leave on for 5 – 10 minutes. Remove with lukewarm water, followed by a cold splash. Use 1 – 3 times a week or as needed. If excessive dryness, peeling or irritation occurs, reduce usage.
Beta and alpha hydroxy acids:
A blend of salicylic and glycolic acids that helps to exfoliate and remove excess oil from the skin
Kaolin clay:
A natural clay that helps draw out excess oil and impurities
Jojoba beads:
Non-abrasive, plant-based buffing beads that smooth away dead skin that can clog pores